UK STATE PENSION SERVICE
VOLUNTARY CONTRIBUTIONS
Even living in Australia, or in fact anywhere in the world, if you have worked in the UK (you can be of any nationality) and paid NI contributions for at least three years you can still make voluntary contributions into the UK's (heavily subsidised) Pension Scheme to increase any entitlements you already achieved before you left the UK. These voluntary contributions may cost as little as $280 Australian a year, under class 2. Therefore, you can increase your UK Pension to your desired income level simply and very cost-effectively.
Here is an example case of how voluntary contributions work...
Mary is 45 years of age, she worked in the UK for 15 years and paid her National Insurance Contributions. She moved overseas and has now settled in Australia. To receive a full UK pension, she would require 35 years of working credits.
15 Years working in the UK: 15 CREDITS.
Mary qualified to pay voluntary class 2 contributions of 8 years, a lump sum investment of £1,200 which can be paid in instalments: 8 CREDITS.
Mary still has 12 years to go before reaching pension age and she now qualifies to make 12 annual payments of £150: 12 CREDITS.
Mary now has a total of 35 credits which gives her a full state pension of £9,300 per year for the rest of her life.
UK Pension Transfers Australia will provide you with a free report and show how it may be possible for you to achieve a similar outcome using our recommendations before the rules on Voluntary Contributions change and make it more expensive to achieve. UK Pensions Australia was established in 2003 and we have 18 years of experience in the State Pension Service field.
REMEMBER HMRC HAVE ALREADY ANNOUNCED THAT THE LOWER COST CLASS 2 VOLUNTARY CONTRIBUTIONS ARE TO BE ABOLISHED SOON.
TIMING
Truly (in this case) there is no time like the present to consider your income at retirement age, especially with the heavily subsidised voluntary contribution system available. It really is too good to miss out on especially if you live overseas. As it is widely expected that the voluntary contributions system will be scrapped altogether and as the minimum requirement to be entitled to at least a part pension is 10 years, therefore if you have 8 or 9 years contributions from working in the UK you will miss out if you don't purchase the one or two years extra you require to get to 10 years for your Part State Pension.
So, avoid missing out and apply for your free report, NOW! Email: jim@ukpensionsaustralia.com or visit our contact page.
ARE VOLUNTARY CONTRIBUTIONS A WORTHWHILE INVESTMENT?
Applications for Voluntary Contributions should be done A.S.A.P. as these are heavily subsidised by the UK Government who are looking to cut costs and have announced for example that the cheaper class 2 voluntary contributions option is to be abolished, leaving only the more expensive class 3 option. There are even whispers of the Voluntary Contribution system being scrapped altogether. This is according one of the UK's top Pension companies "Royal London" Steve Webb, a director at Royal London, the pension firm, said:
"The price of topping up your state pension continues to be heavily subsidised. As a result, there is a risk that a cash-strapped government will pull the plug on this scheme at short notice. "For those who can benefit from this scheme, it is well worth considering filling gaps in your pension record for each year as soon as it becomes possible to do so."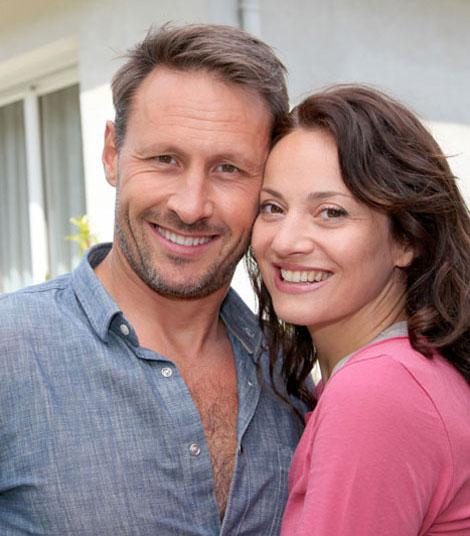 OUR SERVICES
Dealing with pensions and thinking about the future can be stressful and time consuming. That is where we come in. Here are a few of the benefits of using our services.
1. Apart from saving you the inconvenience of the application process we can help your cause by applying our 18 years of knowledge of the claim system, ensuring you the best outcome. Certain aspects of the system are not offered openly unless applied for in a specific manner unique to each application.
2. We take away the stress by ensuring you are applying for the maximum you are entitled to, at the lowest rate.
3. We will keep you updated every step of the way and give you a complete report of the options available to you.
4. With our knowledge of the class 2 application procedure, we'll make a tailored application on your behalf.
5. We will take care of sending your application direct to the UK by DHL Courier service and provide you with a copy of the delivery receipt.
6. We will help you to achieve the best possible outcome and support you until your application is concluded in a professional, friendly, and secure manner.
PLEASE REMEMBER THAT THE LOW-COST CLASS 2 IS SOON TO BE ABOLISHED SO PLEASE ACT ASAP AND GIVE US THE CHANCE TO IMPROVE YOUR RETIREMENT INCOME AT THE LOWEST COST POSSIBLE.
WHAT HAPPENS NEXT?
We will prepare an obligation free report on your possible UK State Pension entitlements and how you may be able to improve it. You need to have worked a minimum of 3 years in the UK to have any entitlement. If this applies to you, please send the following basic information on our contact page and we will email your free report, or you can email: jim@ukpensionsaustralia.com.au
To enable us to send your free report. Please provide us with answers to the following questions:
D.O.B
How many years did you work in the UK?
Married? If yes, did your partner also work in the UK and require information?
Are you presently employed and did you work in the UK prior to leaving?
Do you know your National Insurance Number?
We will reply with your report with 48 hours.
Please do not hesitate to add any questions you might have.
Get in Touch
DISCLAIMER: This information is necessarily general and has not been prepared with reference to your specific objectives, financial situation or needs. UK Pension Transfers Australia do not hold an Australian Financial Services Licence and recommend that you should seek professional advice from a trusted financial adviser before making any decision regarding the services offered by us or associated companies from this site.